Single-family home prices in August averaged $430,000 in Manatee County and $390,093 in Sarasota County. Housing prices continue to rise in the Sarasota-Manatee market, with August 2021 marking the 15th consecutive month of year-over-year price increases for single-family homes. According to data from Florida REALTORS®, compiled by the
REALTOR® Association of Sarasota and Manatee (RASM)
, there were fewer closed sales in August, along with an increase in cash sales and low supply.
"We're just a few months out from our high season, and right now we have about half the number of available homes than we did this time last year. There is still enormous buyer demand—expect competition, and therefore prices, to continue to rise," said 2021 RASM President Alex Krumm. Inventory almost always creeps up in the late summer and this year is no exception. It will be interesting to see what happens as we enter season with one-third of the available homes we had last year."
RASM also reported more cash sales in August 2021 than the same month last year. In the North Port-Sarasota-Bradenton MSA, cash sales increased by 46.4 percent for single-family homes and by 12.7 percent for condos.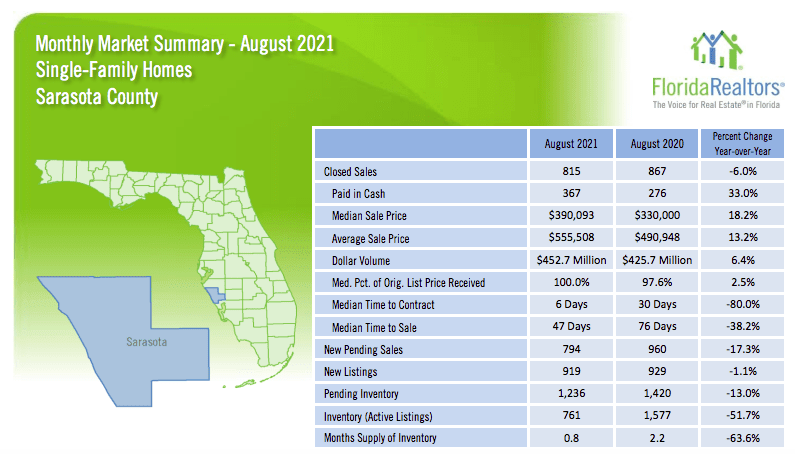 As prices continue to rise, now is the time to buy, the longer you wait the more you will pay. Call LBKathy today, before season kicks off while demand soars and inventory dwindles. I have the experience, knowledge, and industry relationships to find your perfect piece of paradise!

Your Longboat Key Expert!