BEAUTIFUL & LUXURIOUS BIRD KEY

Bird Key is a gated community of 510 luxury single-family homes, which is located between Downtown Sarasota and St. Armand's Circle. Known for being one of the most prestigious areas on Florida's entire West Coast, Bird Key is a paradise for any home buyer looking for premiere property in a thriving community.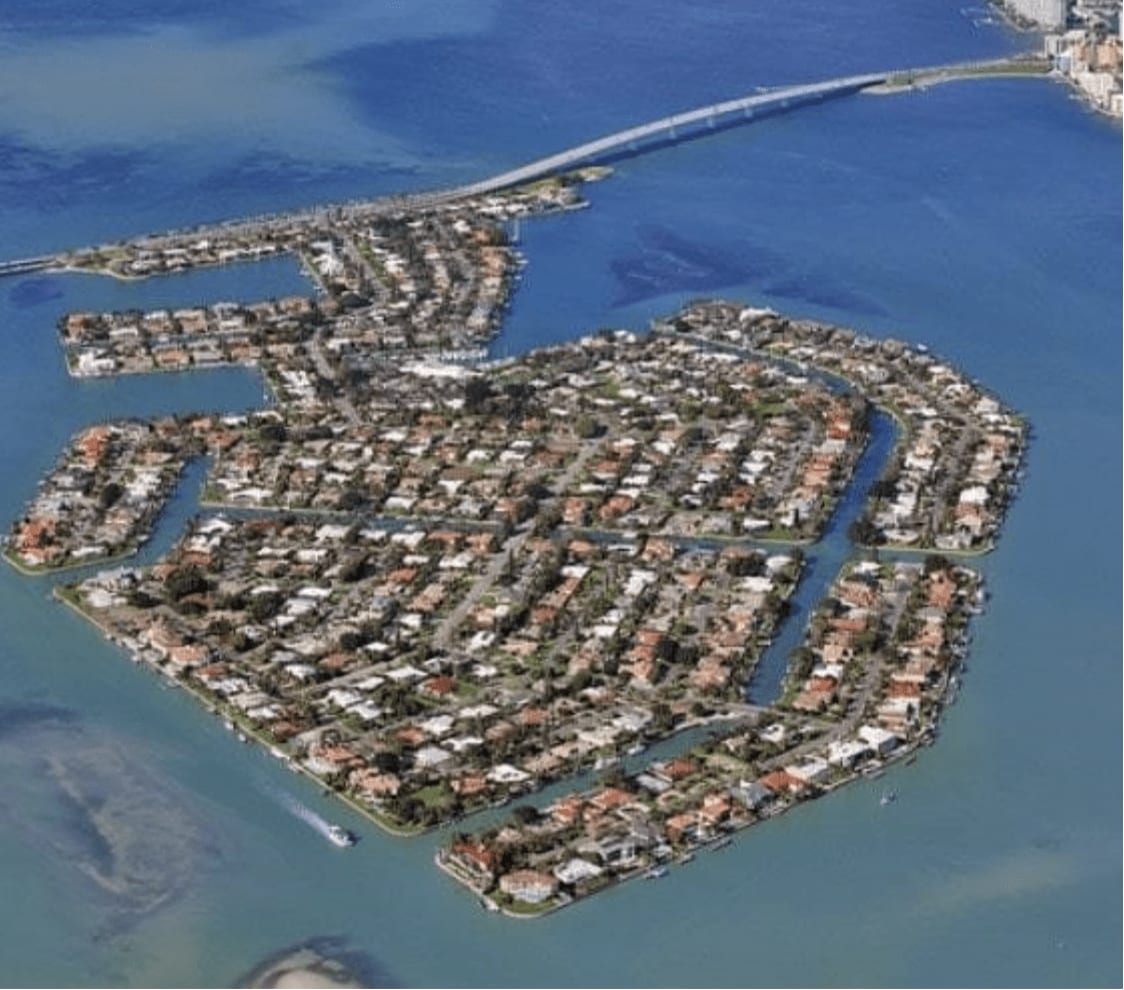 Bird Key is a barrier island in Sarasota Bay, south of the John Ringling Causeway, between mainland Sarasota and St. Armands Key. Originally a small barrier island connected to the Ringling Causeway by a tree lined causeway of its own, it was the home of John Ringling North, nephew of circus magnate John Ringling.


Is Bird Key man-made?
Bird Key is a man-made island, connected to the mainland by John Ringling Causeway. It is located right in between Lido Key and the coast of Sarasota. Bird Key is a favorite among boaters and sailors because it has no bridges or drawbridges that could potentially close down due to inclement weather.
What is the history of bird key?
The island was named Bird Key because of the large population of birds that flock to this area. Bird Key and the Worcester estate were acquired by John Ringling in 1922, along with the purchase of many of the barrier islands off the coast of Sarasota.
The New Edzell Castle
At the beginning of the nineteenth century, Bird Key was a small island in Sarasota Bay, rising only a few feet above the surrounding shallow grass flats. In 1906, Thomas Martin Worcester, of Cincinnati, purchased the 12-acre island, and after some dredging and filling, began to build a castle for his beloved wife, Davie Lindsay Worcester. He would name it The New Edzell Castle, after his wife's Scottish ancestral home. Sadly, his wife died in October1912 and did not live to see the completion of her husband's "labor of love." The first mansion in Sarasota boasted electric and gas lights, steam heat, and hot and cold running water in every room. At the opening reception in 1914, the Sarasota Times wrote, "Set in one of nature's fairest temples, it is a monument to the memory of a gifted and a good woman."


John Ringling
Thomas Worcester left Sarasota not long thereafter, and in 1922, John Ringling purchased Bird Key. He planned to convert the Worcester home into a summer White House for President Warren Harding, but Harding's death in 1923 changed his plans. The Bird Key mansion then became the home of John Ringling's sister, Ida Ringling North, until her death in 1950. Ringling's yacht, the 125-foot Zalophus, was often docked there before it sank off Lido Key after hitting an unchartered rock in 1930.


Bird Key
In 1959, Arvida Realty, Inc. purchased the key and filled it in to allow for 511 lots; 291 waterfront and 220 off-water sites. One unique feature of the development would be an underground electric utility system, well ahead of its time. Arvida promoted Bird Key in national newspapers, saying, "Who hasn't dreamed of living on an idyllic tropical island?"


The Bird Key Yacht Club
The clubhouse was built in 1959 near the site of the New Edzell Castle, and now welcomes members from across the country and around the world. Today, Bird Key Yacht Club offers fine dining and a wide array of activities on the idyllic tropical key that first enchanted its residents over a century ago.
Today, the Bird Key Yacht Club is celebrating 65 years as a Sarasota gathering spot. Our Vision is to be the most welcoming, friendly, and active private club in Sarasota. Our mission is to provide a premier club experience, a warm and friendly environment, encompassing a broad range of social and recreational activities, events, and dining venues resulting in higher member and staff satisfaction and retention.